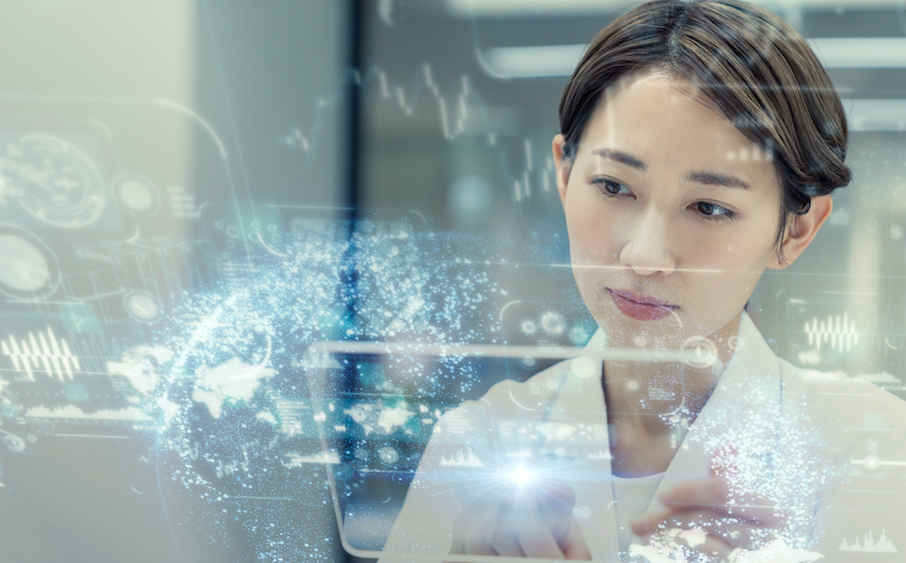 2019-05-05
Suzhou Proton Tumor Therapy Center

On April 30 CGN signed a strategic cooperation agreement with the Suzhou Municipal People's Government and Soochow University. Under the agreement the parties will built a Proton Cancer Treatment Centre in Suzhou, an Accelerator Application Park (AAP) and invest in proton treatment support services.
Mr He Yu, secretary of CGN Party Committee and chairman, held talks with Mr Zhou Naixiang, member of the Standing Committee of Jiangsu Provincial Party Committee and Secretary of Suzhou Municipal Party Committee, and witnessed the signing of the contract. Mr He Yu unveiled the "Domesticizing and Clinical Research Center for Proton Tumor Therapy" jointly established by CGNNT and Soochow University.
According to the agreement, all parties will cooperate in developing the supply chain for proton therapy, the Accelerator Application Park, pollution prevention and control, the CGN Egret Bauhinia innovation center and a State Key laboratory.
Through the construction of the localized platform of proton therapy, the introduction of clinical proton treatment center, the training center of internationalized talents in radiology medicine, and the advanced clinical training center for cancer diagnosis and treatment the quality and capacity of medical and health services in Suzhou will be significantly enhanced. The construction of Suzhou Proton Tumor Treatment Center will greatly improve the level of cancer treatment in Suzhou benefitting cancer patients in Suzhou and surrounding areas.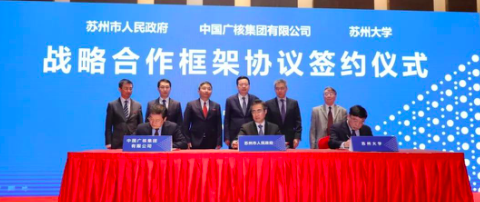 CGN and the People's Government of Suzhou and Soochow University signed the Framework Agreement for Strategic Cooperation.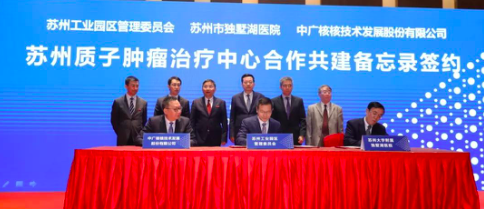 CGNNT and the Management Committee of Suzhou Industrial Park and Dushuhu Hospital of Suzhou signed a memorandum on cooperation and co-construction of Suzhou Proton Tumor Treatment Centre.
The signing of these agreements strengthens and builds on existing cooperation between CGN, Suzhou governments and Soochow university. The agreements demonstrate the value of cooperation between government, industry the scientific community.
The signing of the Suzhou Proton Therapy Center and Suzhou Accelerator Application Park(AAP) represents the benefits that arise when all parties work together to build a domestic high-end nuclear medicine industry supply chain. They assist in promoting local economic development, school disciplinary development and personnel training whilst accelerating the introduction of scientific research achievements related to nuclear technology.